乾髮必須知道:6 Wonder Ingredients拯救你的頭髮
There is no shortage of natural plants extracts and oils that in shampoo. Different ingredients can lead to different result. Learn these ingredients up to know which ingredients are making your hair healthier and which ingredients are making your hair worst. Take note of these ingredients to look out for your next shampoo shopping.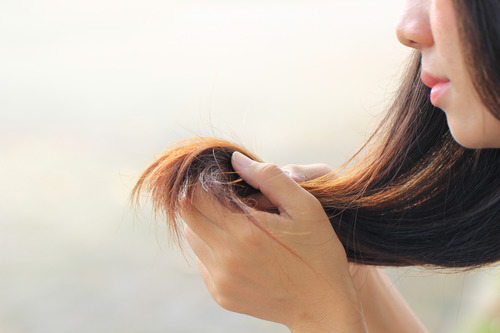 The 6 Best Natural Ingredients to Save your Hair
1. Coconut Oil
Coconut oil is one of the nature's not powerful emollients. It is packed with essential fatty acids and vitamins that help to smooth down the hair's cuticles. It helps to moisturize and leave a feeling of extremely smooth and soft to tresses. It can makes your hair shinier and softer too. Furthermore, coconut oil has been shown as the best penetrate oil. It not only has a high moisturize retention capacity, but also helps to protect the hair proteins and keep the hair strong by penetrating deeply into the follicle. It is doing great for preventing hair breakage and split ends as well. If you're dry hair, shampoo contained with coconut oil will be a better choose for you.
Find it in: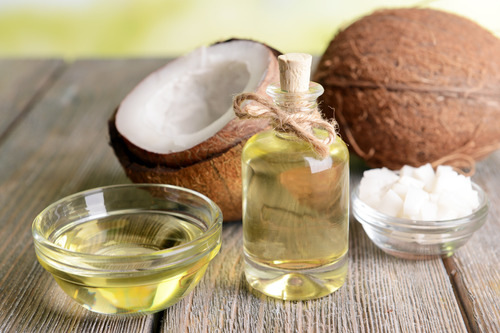 2. Argan Oil
Argan oil carries high levels of Vitamin E, minerals, hydrating linoleic acid and essential fatty acids. It is determined to make hair silkier, smoother, softer and shinier. It helps in tame the frizzy hair and treat the split ends, making hair more manageable. It also helps to increase the hair's elasticity and restores the shine in dull and damaged hair.
Find it in:
3. Olive Oil
Olive is is very similar to natural oils of the hair that secreted by sebaceous glands. It helps the dry damaged hair to replenish the sebum. It helps to keep the hair hydrated as well as strengthens the hair and improves its elasticity. It can also seal the hair cuticle and control the frizz, making the hair more manageable. It works in restrain hair loss and promote the healthy hair growth as well.
Find it in:
4. Avocado
Avocado oil is rich in biotin and sterols. And these are actually strengthen the ability of retain moisture. It's doing great in strengthen and soften the hair and make it shinier. It helps to smooth out the frizzy hair as well. Other than that, avocado oil is good for promoting healthy hair growth as it is packed with vitamins. If you have a dry hair, it's doing great to replenish moisture, shine to as well as prevent breakage to your tresses.
Find it in: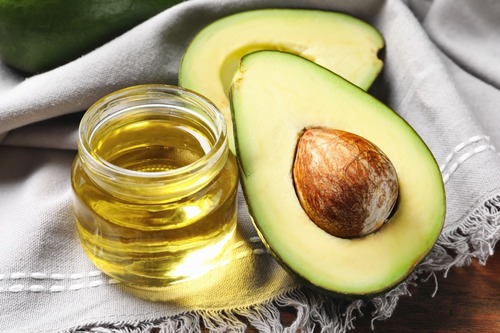 5. Jojoba Oil
Jojoba Oil has been identified as one of the most nutrient rich botanical oil and it has amazing benefits to user's hair when it included in hair care products. Jojoba oils is almost like the sebum produced by scalp and it makes the hair softer, smoother and manageable as well as nourish the hair strand. It also helps in preventing from breakage and damaged hair by protects the hair from the harsh elements such as heat. Besides, it works from inside out to replenish lost hydration and restore the hair.
Find it in:
6. Honey
Honey is really good at hydrating and moisturizing the hair. It is rich of antioxidant that helps to protect your hair and scalp. It has a great ability in restore luster and shine as well as soften and smooth the hair.
Find it in: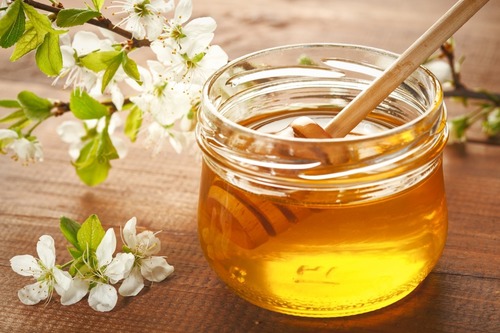 Bad Pick for dry hair:
Some Alcohols:
Lots of hair care products are contained with alcohol. Some of the alcohols that derived from plants such as, Cetyl Alcohol, Stearyl Alcohol and Cetearyl Alcohol can keep the hydrated, add the shining and softness to the hair shaft. However, some of the alcohol are good for dry hair and some aren't. Industrial Alcohol like Isopropyl alcohol, Propanol, Propyl alcohol, SD alcohol 40 and etc may cause the hair dry, frizzy and brittle. So, avoid to use the shampoo with these alcohol if you have a dry hair.
Mineral Oil:
Mineral Oil is widely used in hair care products for moisturizing effect. However, it will block the natural oils from being absorbed by the hair shaft and cause the imbalanced oil levels in scalp. Also, mineral oil will weight down the hair.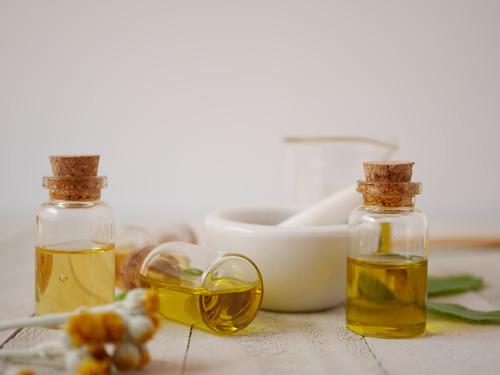 Dimethicone:
Dimethicone works by cover the hair with a impermeable coating. It can help in smoothness and shininess of hair. However, this coating may disturb the natural moisturizing mechanism of hair and scalp. It will cause the blocking of follicles, so that, the nourishment can't absorb by hair and the dirt can't come out too. That is the reason why lots of hair products will weight down the hair after use, even the hair is super smooth and soft. In the long run, it will cause the hair to dry out and breakage as the nutrition can't be absorb by hair and scalp.
Sodium Lauryl Sulfate (SLS)
This is one of the most common ingredients you'll found in shampoo's ingredients list. SLS is a foaming agent. It will damage your hair follicles and cause the breakage and diminished elasticity of hair. Additionally, it will strip the natural oils from the scalp and hair that leading to dry and brittle of tresses.
Eyes on the shampoo's ingredients list to revive your dry hair on your next shampoo shopping. If you have a dry hair and you're fed up with it, these may help you to improve your hair quality.