油膩頭髮的提示:防止油性頭髮的10種方法
Every time you wash your hair, you wish it stays fluffy and looks nice –not oily & flat, for a single day. But it doesn't.
If you have fine oily hair, I'm sure you know how upset is it.
Especially when people asking you how many days you didn't wash your hair? Meanwhile you just wash it in the morning…
Why does hair get so Oily?
Just like the skin on the rest of your body, the skin on the scalp is full of the pores that linked with sebaceous glands.
The natural oil that secreted by these sebaceous glands called sebum. It is the key for keeping hair smooth,soft and shiny.
However, sometimes when it produces more sebum than it needed that results in your hair become oily.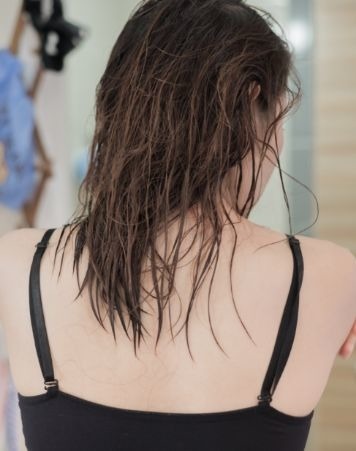 How to Prevent Oily Hair?
1. Clean Your Hair Everyday
Wash your hair everyday is a key step to get rid of oily scalp. The sebum secreted by sebaceous glands that make your scalp so oily. Washing hair with a suitable product frequently can prevent your scalp from excessive oil and keep your hair healthy.
2. Don't Brush Your Hair Too Much
Don't brush your hair more than 2-3 times a day. When you brush your hair repeatedly, you retain re-distributing the oil from your scalp through the length of your hair. This gets even additional aggravated when you already have naturally oily hair.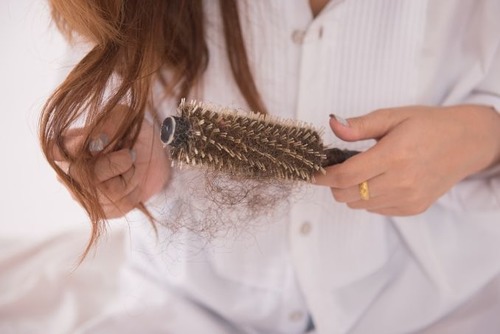 3. Clean Your Brushes Regularly
Clean your brushes often. Oily scalp will accumulate lots of bacteria and dirt on your brushes. Clearly, if you don't clean them, the bacteria will grow additional. Using dirty and unclean brushes to comb your hair won't just instigate an unhealthy scalp, yet in addition make our scalp more oily and greasy. Make it a habit to wash your brushes with shampoo once a week and also change your brushes every 2-3 months for best cleanliness practice.
4. Don't Just Shampooing Your Hair
Gently massage your scalp but not just shampooing your hair. Scalp play a key role in get rid of oily and greasy hair. Make sure you dilute the shampoo with water, lather it up and gently massage it onto your scalp 1-2 mins. Then, rinse our hair well, make sure there is no product left in your hair and scalp.
5. Keep Water Temperature Low
Keep the showers short and temperatures low while washing your hair. Using hot water to flush your hair will stimulates sebaceous glands and even encourages them to secrete more sebum. So in a matter of hours, your hair will be a greasy ball. Always wash your hair with warm water and rinse with cool water at the end. This may helps to close the pores and make the hair smooth and shiny.
6. Use a Sulfate-free Shampoo
Using a sulfate-free shampoo to wash your hair for a better scalp condition. Sulfate is common shampoo ingredients. It is a foaming agents that can clean the hair and scalp. Most of the shampoo in the markets are contained with sulfate. However, the downside is it can also strip natural oils from scalp and hair. That can make hair dry and brittle. It is one of the causes for hair loss as well. Sulfate will also damage the hair follicle's leading to hair loss, serious breakage and diminished elasticity. If your have a sensitive scalp, it might cause irritation such as redness, dryness and itching. In conclude, it is better to use a sulfate-free shampoo.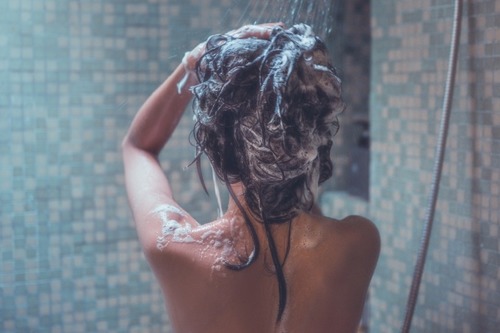 7. Choose a Silicone-free Shampoo
Avoid from using shampoo that contain with silicone. Silicone is a very commonly used hair care ingredient too. Silicone works by covering hair with a thin water-insoluble coating. Using silicone for a long time can making naturally greasy hair even more greasy and attract dirt to cling to your hair as well as weighing down fine hair. It can also cause hair to dry out and crack in the long run. As a result, using silicone-free shampoo is a better option for oily hair.
8. Choose the Shampoo that Suit Your Condition
Choose the shampoo that suitable for your condition. If you got a oily scalp, choose the sebum control shampoo or purifying shampoo for better result. Avoid to use the moisturizing shampoo as the moisturizing shampoo can make your already oily hair even oilier. So choose the right shampoo.
9. Change the Pillow Cover Every Week
Changing your pillow cover every week can prevent the oily hair too. If your pillow is oily and dirty, it will transfer the grease back to your hair. Also, it will aggravate facial acne too. Using a natural detergents to wash your cover is better since the harsh soaps may cause the irritation of skin and stimulates excess oils.
10. Stay Away From Heat Tools
Limit your heating tools usage like hair dryers, straightening irons and curling wands. Hot air will encourage your sebaceous glands to work in overdrive and produce more and more sebum. They gonna make your scalp oily and greasy. Hair weak, breakage and damage your tresses in the long run. Even if you need to dry your hair, do so on the cool setting to avoid over-stimulating your sebaceous glands.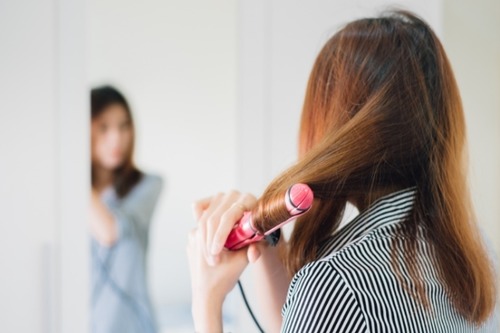 What is the best products for Oily Hair?
If you don't know which shampoo to choose, here is some example for your references:
1. Aveda Rosemary Mint Purifying Shampoo:
Reference Price: RM83 (250ml)

Aveda Rosemary Mint Purifying Shampoo is formulated with micelles and white vinegar gently clarifies hair, while an invigorating aroma with certified organic rosemary, peppermint and spearmint is proven to energize, awaken the senses and improve focus. Feeling squeaky clean and shiny after wash.
2. de Balets Sebum Control Perfume Shampoo:
Reference Price: RM88 (500ml)
de Balets Sebum Control Perfume Shampoo are suitable for oily scalp. It helps to cleanse the hair, removes oil and keeps the scalp refreshing for 24 Hours. This shampoo is contained with full of plants extract. The herbal formula balance sebum secretion and add volume and lift. It also helps in restore the scalp natural balance and protects from hair cuticle to medulla. It's free from Paraben, Sulfate, Silicon. Feel refreshing, light weight and comfortable after wash. Furthermore, this shampoo smell like Jo Malone English Pear Fragrance and the fragrance can be last for 24 Hours even longer than perfume do.
3. Redken Clean Maniac Micellar Clean Touch Shampoo:
Reference Price: RM78 (300ml)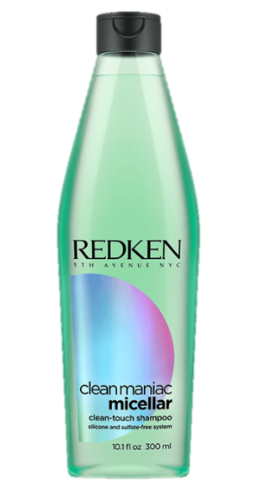 Redken Clean Maniac Clean-Touch Micellar Shampoo is powered by micellar technology to gently remove impurities and product buildup like a magnet for a non-stripping cleanse. Infused with Neofresh Technology, patented odor neutralizing technology that repels unpleasant odor so hair remains fresh. Gentle enough for everyday use on all hair types.
4. Avalon Organics Clarifying Lemon Shampoo:
Reference Price: RM67 (325ml)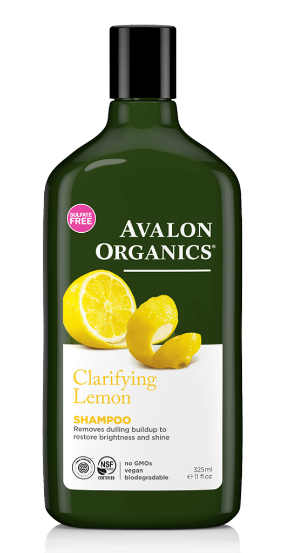 A medley of lemon essential oil, quinoa protein, aloe and vitamin E gently clarify, brighten and remove excess oils and dulling build up. This shampoo is free from sulfate and synthetic fragrances and colors.
5. L'OCCITANE Aromachologie Revitalizing Fresh Shampoo:
Reference Price: RM135 (500ml)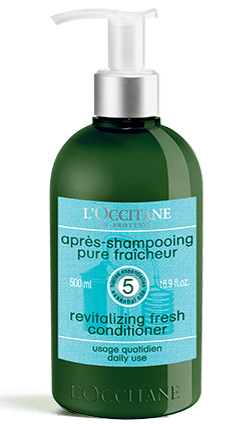 L'OCCITANE Aromachologie Revitalizing Fresh Shampoo is a silicone-free shampoo helps hair stay clean longer by revitalizing it for a long-lasting refreshing sensation. Its formula combines 5 essential oils (mint, thyme, grapefruit, cedar and lavender) with a purifying plant-based vinegar to free hair from everyday buildup. Its gentle foaming base is invigorating and leaves hair lightweight and full of energy.The distillation of essential oils is at the heart of L'OCCITANE. A process that captures the highest concentration of a plant's benefits, it was many years ago in Provence that our Founder, Olivier Baussan, first distilled rosemary and lavender. Our Aromachologie collection combines essential oils to offer effective and fragrant hair care to suit every need.